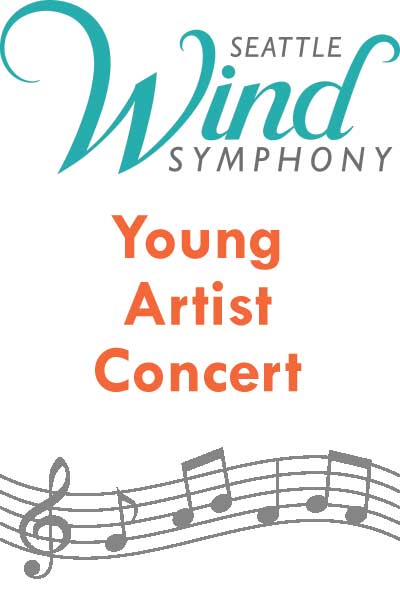 Some of Our Favorite Things
Sunday, February 11, 2018 at 3:00 pm
Shorecrest Performing Arts Center
Shorecrest High School
15343 25th Ave NE
Shoreline 98155
The Seattle Wind Symphony presents some of its favorite music written for wind band. Marches, chorales, original band music, and arrangements of orchestral favorites by de Meij, Bennett, Whitacre, Ives, Holst, and Holsinger are included. The band also features the winner of the Seattle Wind Symphony Young Artist Competition as soloist.

2018 Young Artist Competition Results
The Seattle Wind Symphony is pleased to announce that bassoonist Kipras Mazeika has been named the winner of the 2018 Seattle Wind Symphony Young Artist Competition. Kipras is a senior at University Prep High School in Seattle and is a student of Seattle bassoon teacher Francine Peterson.
Kipras has been a member of the Seattle Youth Symphony, the Seattle Collaborative Orchestra, and his school orchestra where he also regularly performs with a reed trio, woodwind quartet, and clarinet-bassoon duet. He was also selected as a Seattle Symphony Young Artist for the 2017-2018 season, was a winner of the Northwest Sinfonietta's Christophe Chagnard Scholarship Audition, and earned a top-two finish the past two years in the WMEA State Solo Contest for bassoon. Kipras will perform the first movement of Mozart's Concerto in B-flat Major for bassoon with the Seattle Wind Symphony at its next concert at 3 pm on Sunday, February 11 at Shorecrest Performing Arts Center.
On this day, December 14th
Born:
Joseph Jongen, Belgian composer, in 1873.
Johann Antonin Kozeluch, Bohemian composer, in 1738.
Ron Nelson, American composer, in 1929.
Died:
Carl Philipp Emanuel Bach, German composer, in 1788.